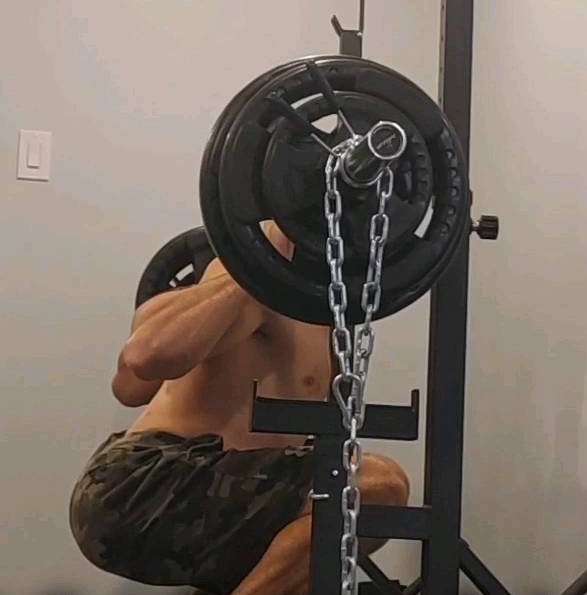 Slava Squat Gains
One of the benefits to Back Squats is that they can let us see that training with high-intensity and low-frequency WORKS.
We can see the weight increase from session to session!
An example of this is our trainee, Slava! He's working on Paused Back Squats with chains for Accommodating Resistance so the intensity is HIGH. At the same time, the frequency is LOW because he only does this once a week.
Over the past 4 weeks, he's gotten to see how effective that this method works. He went from 185lbs/83.9kg (not including chain weight) to 225lbs/106.5kg.
Each session that he continues to gain lets him become more confident that training with high-intensity and low-frequency can really work!
And it's great that it does because training in that method saves Slava time that allows him to work on things like Handstands, being a physical therapist, and more!
The time he saves from training helps him with gaining in other places!